Small Acts….Big impacts
The Rotary Club of Hamilton holds events, fundraisers and internal Sunshine Fund Member's Appeal Campaign to raise funds needed to support various projects and initiatives, All of these small acts create a BIG impact in our local & international Communities!
Small Acts…Big Impacts
Our Pandemic Cares Project sourced and delivered over $6000 worth of PPE to frontline service providers during the COVID-19 Pandemic
We support a number of projects related to inner city children and literacy – COREKids After School Program, Rotary Rocks Curling Program, Rotary Summer Literacy Program
We fill tummies and put the smiles on the faces of over 700 local children at the Rotary Children's Christmas Celebration
We are raising funds to End Polio
We are engaged in building a community centre in Liberia – The Liberian Learning Centre which will include a library
We raised funds to support Food4Kids during the pandemic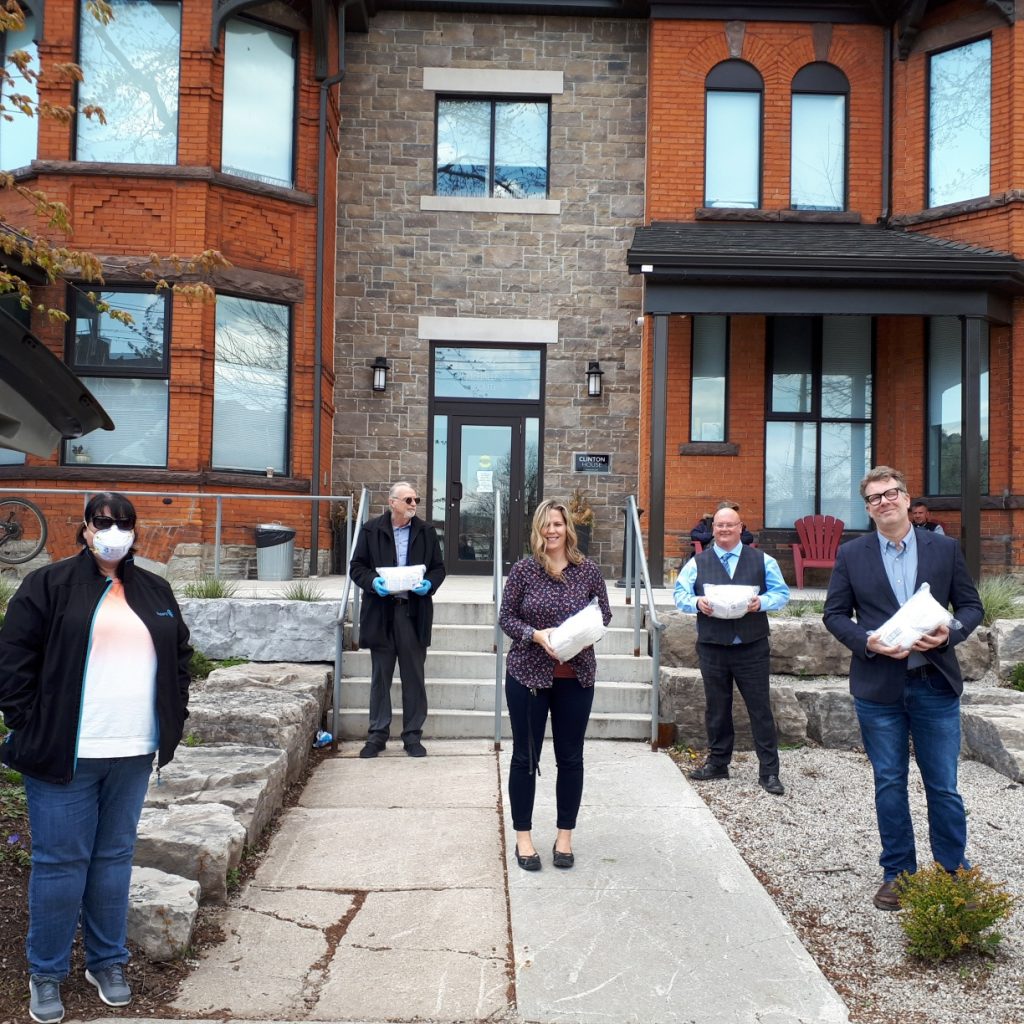 Here is the first delivery of PPE in March 2020 during the COVID 19 Pandemic to St Leonard's Society of Hamilton. Over $6000 worth of PPE (Masks, gloves and sanitizer) was delivered to St Leonard's Society of Hamilton, Hamilton YMCA Men's Shelter, and City of Hamilton Emergency Services.