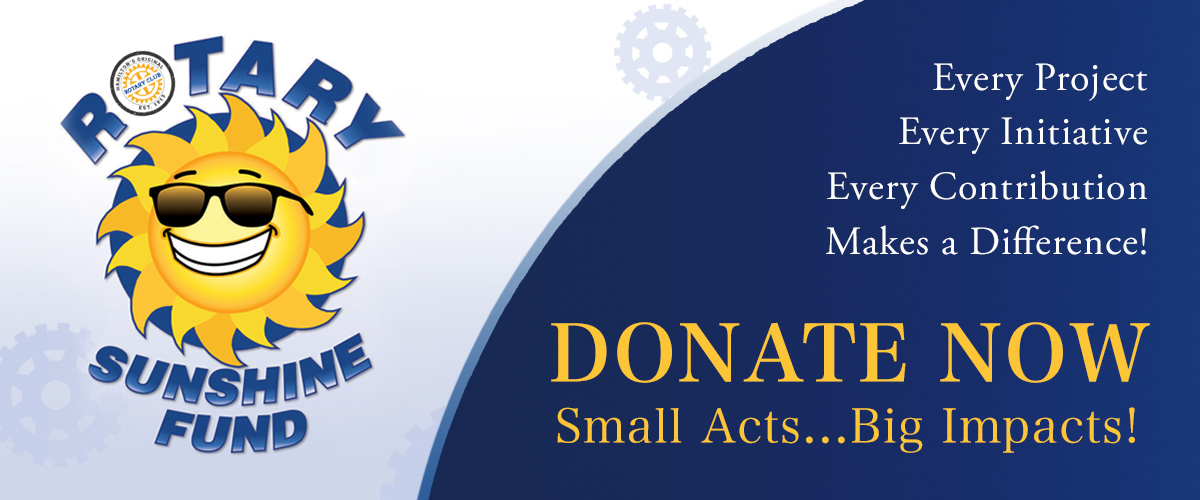 Small Acts…Big Impacts.
The Rotary Sunshine Fund is a charitable organization that supports local projects and initiatives for children, youth & their families. All funds raised are used to support Children's Charities. Your support will make a big impact!
Over 4500 children & youth benefit from programs and initiatives supported through the Sunshine Fund. Here are a few examples of the BIG Impact your support makes;
COREKids – Free after school Programming in the Landsdale- Gibson Neighbourhoods
Rotary Summer Literacy Program offers 2-3 weeks of barrier free camp style programming
A Book for Every Child – Literacy projects that include a Little Library Box, Books, Books, Books Project and our Free Book Friday book fairs that putt over 2000 books in the hands of children & youth
These are just a few of the many examples of the great work that is done by Rotarians and Community Partners to help make a difference in the lives of children & youth. Consider being a donor, knowing you are helping make a difference. All donations are tax receiptable.