Fellow Rotarians and friends
The Rotary Wheel has turned again. Welcome to a new Rotary year. Our annual changeover of office bearers enables Rotary clubs and Rotary districts around the world to refocus, to re-energize and to rejuvenate. It enables new leaders to develop and emerge and it cultivates new ideas, new projects and new approaches within our great organization.
The theme for Rotary in 2017-18 is "Rotary Making a Difference". Under the leadership of President Brad Spencer, our Rotary Club will continue to do so. We have made a difference in the lives of many in our 104 years of history, and we will continue.
To make a difference, we need an engaged membership. We need your help! We have had great success last year under Past President's Kevin Anstee's leadership; we grew and introduced new members to our Rotary Club; we held special events and raised the funds to create a surplus in fundraising dollars and we held hands-on service projects and yes had fun while serving our community! This is only possible if we have engaged members!
We can only make a difference if our members are engaged in the work of Rotary. This Rotary year, we encourage Rotarians to;
try to make more weekly meetings. Enjoy lunch with friends, and a great speaker
Invite a business colleague or a friend to join Rotary. The more hands the less the load. Often people do not join Rotary because they where never asked. Ask someone to join Rotary
Volunteer! Participate on one of our fundraising committees, participate in one of the hands-on projects, sign up to be a Rotarian of the Day at Summer Literacy
Be vocal about be a proud Rotarian. Share and like our social media, wear your Rotary pin and make sure you invite your family to experience Rotary
Be involved! You will find that you gain so much from participating!
Rotary can make a difference, we saw that last year as we helped over 12,000 children & youth and we know that with your help we can continue to Make a Difference!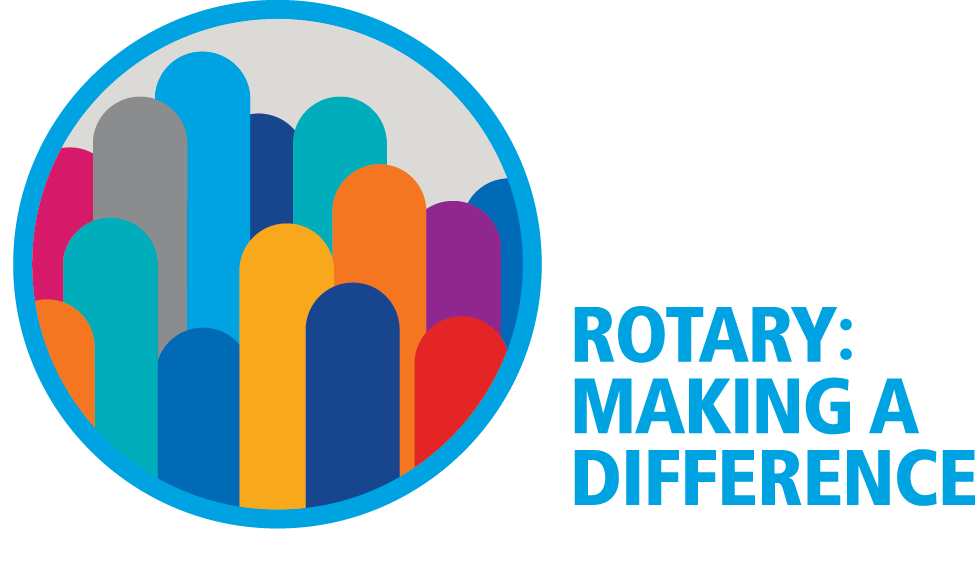 A new Rotary Year means a fresh start, so why not start something new! Participate in the Rotary Fall Golf Classic, help out at the Extreme Park Makeover, bring co worker to one of our weekly meetings, sign up as a Rotarian of the Day or volunteer at Telling Tales. Make sure you share/like our social media! You can help Rotary Make a difference in this new Rotary year!