As we bask in the glow of warm summer days, it's time to step back, unwind, and make the most of the beautiful weather and outdoor opportunities that July and August bring. We know summer is synonymous with sandy beaches, indulgent barbecues, rejuvenating vacations, and cherished moments with family and friends. To ensure you can make the most of this season, we, at the Rotary Club of Hamilton, are thrilled to announce our special Summer Schedule for these two months.
Though the Rotary Club of Hamilton usually sustains a busy calendar all year round, we are easing into a more relaxed mode this summer. We're stepping away from our usual Rotary @ Noon Meetings and are instead planning to connect over enjoyable social and service events on the 2nd and 4th Thursdays of each month. We're embracing the spirit of summer and using it as an opportunity to invite you to engage with us in exciting, impactful, and diverse ways!
Summer Schedule
July 13th – Historical Cemetery Tour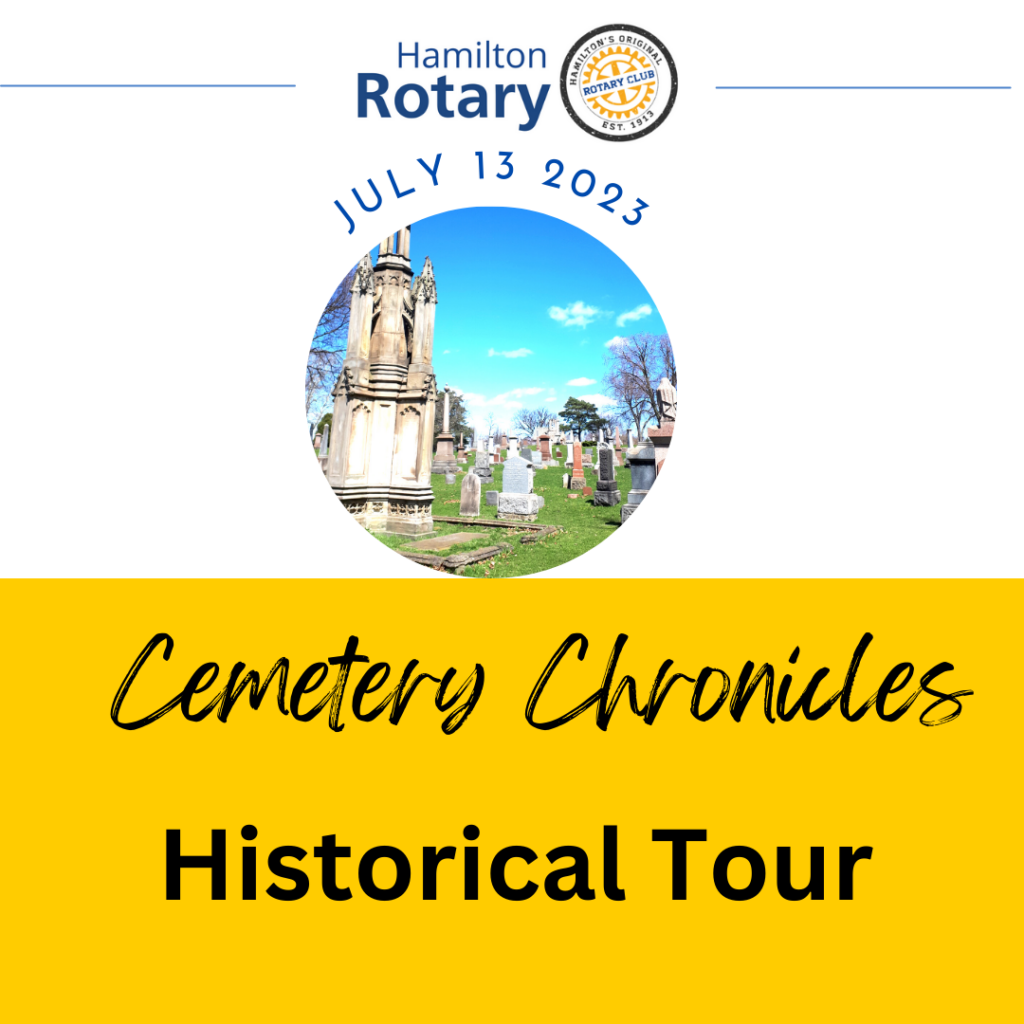 We kick off our Summer Schedule by diving into the captivating world of Hamilton's past with a historical walking tour of Hamilton Cemetery. The Cemetery Chronicles Tour offers a remarkable glimpse into the city's rich heritage, revealing intriguing stories of those interred there. Led by knowledgeable guides, you'll enjoy an enlightening blend of education, storytelling, and exploration of the cemetery's serene grounds.
Join us for the Guided Tour at 5:30pm followed by some social time and networking at 6:30pm at Hamilton Cemetery, located at 777 York Blvd, Hamilton, ON.
July 27th – Rotary Summer Literacy Camp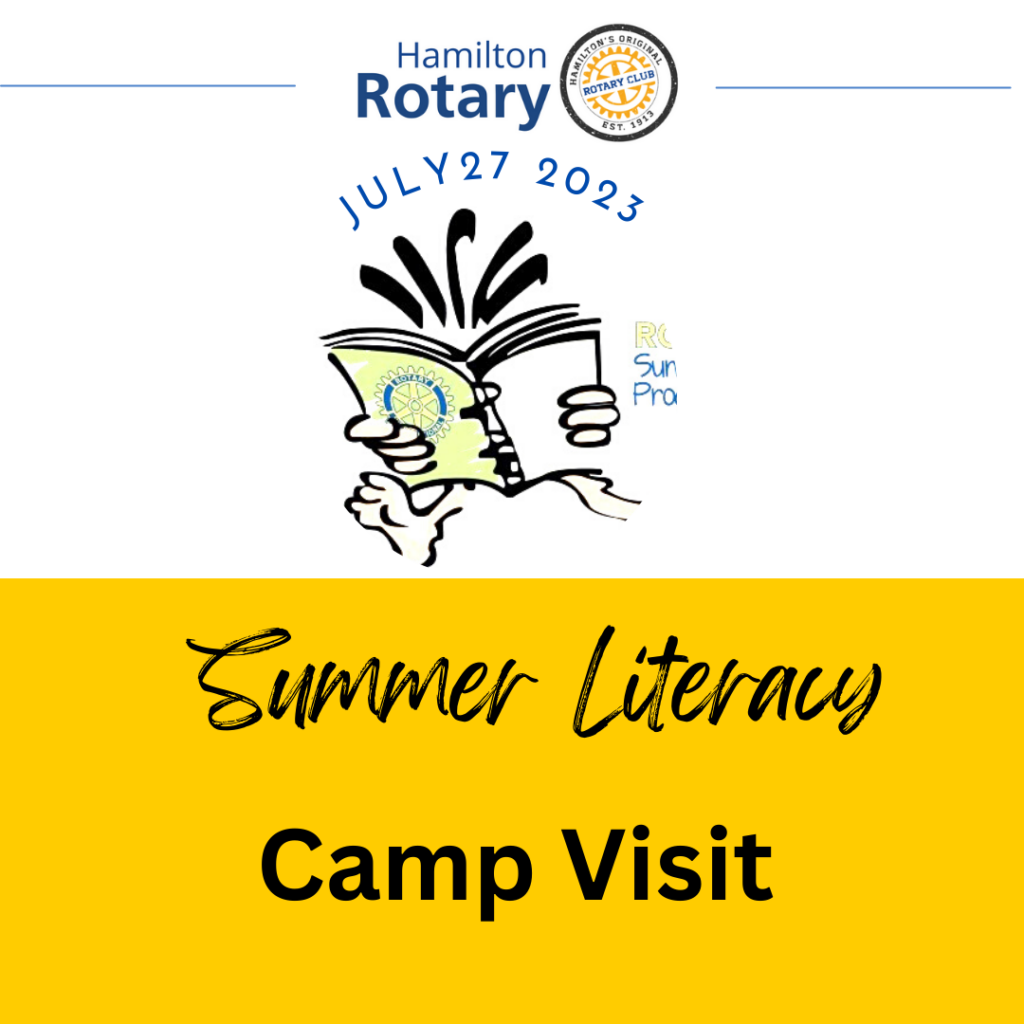 Next, we invite you to join us at the Rotary Summer Literacy Camp, an initiative that emphasizes promoting literacy and preventing learning loss during the summer break. With a focus on combating the "summer slide," this program ensures students continue learning even outside school. Come and see Rotary in ACTION, witnessing firsthand how we are making a difference in young lives.
Join us from 11:00am – 12:00pm for the Camp Experience, followed by Camp Lunch at Pauline Johnson Elementary School, located at 25 Hummingbird Lane.
August 10th – Park Clean-Up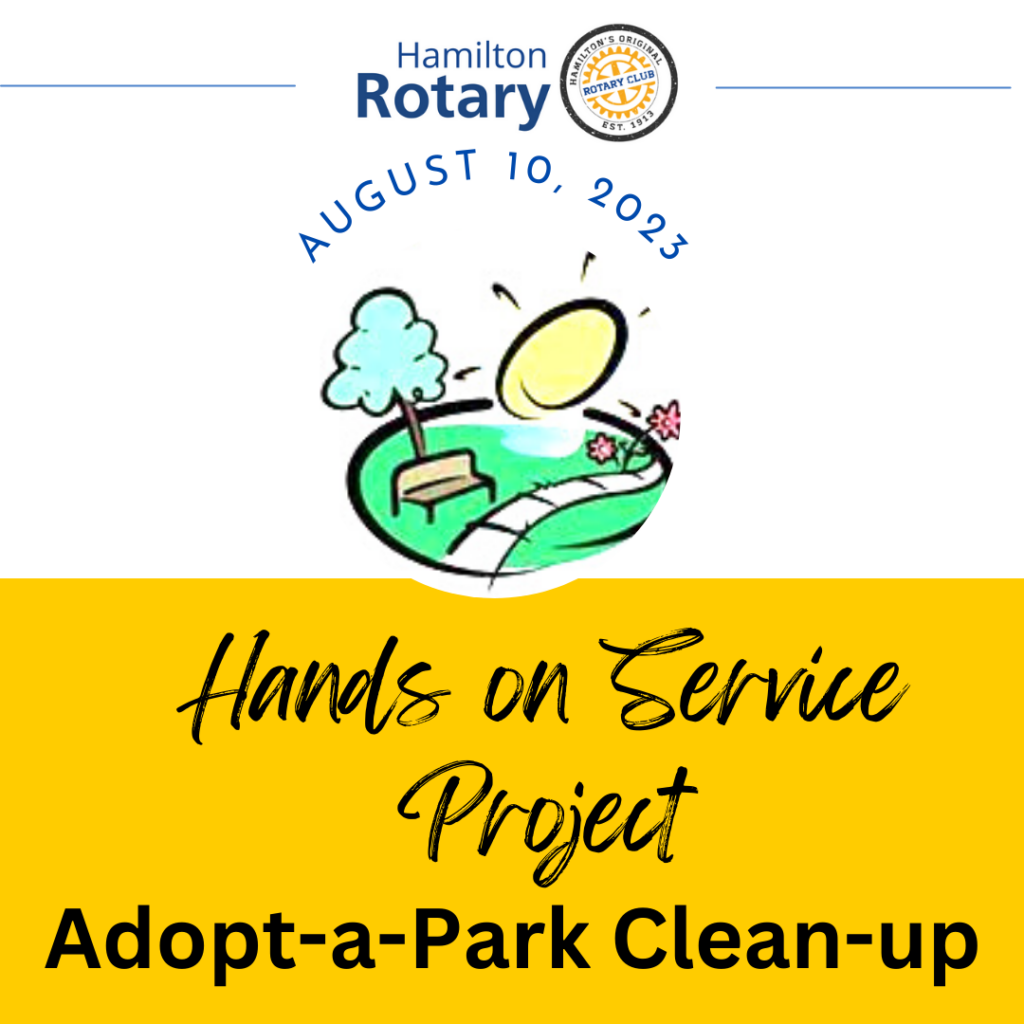 As summer marches on, let's make a difference together! Roll up your sleeves and join us for a hands-on service project at TB McQueston Park. As part of the Adopt-a-Park program, we'll be conducting a litter clean-up, followed by a well-earned pizza lunch. We'll provide the gloves, bags, and pickers – all you need to bring is yourself and a commitment to serve. The clean-up will run from 11:30am to 12:30pm, followed by a pizza lunch at TB McQueston Park, 1119 Upper Wentworth St.
August 24th – Summer Patio Social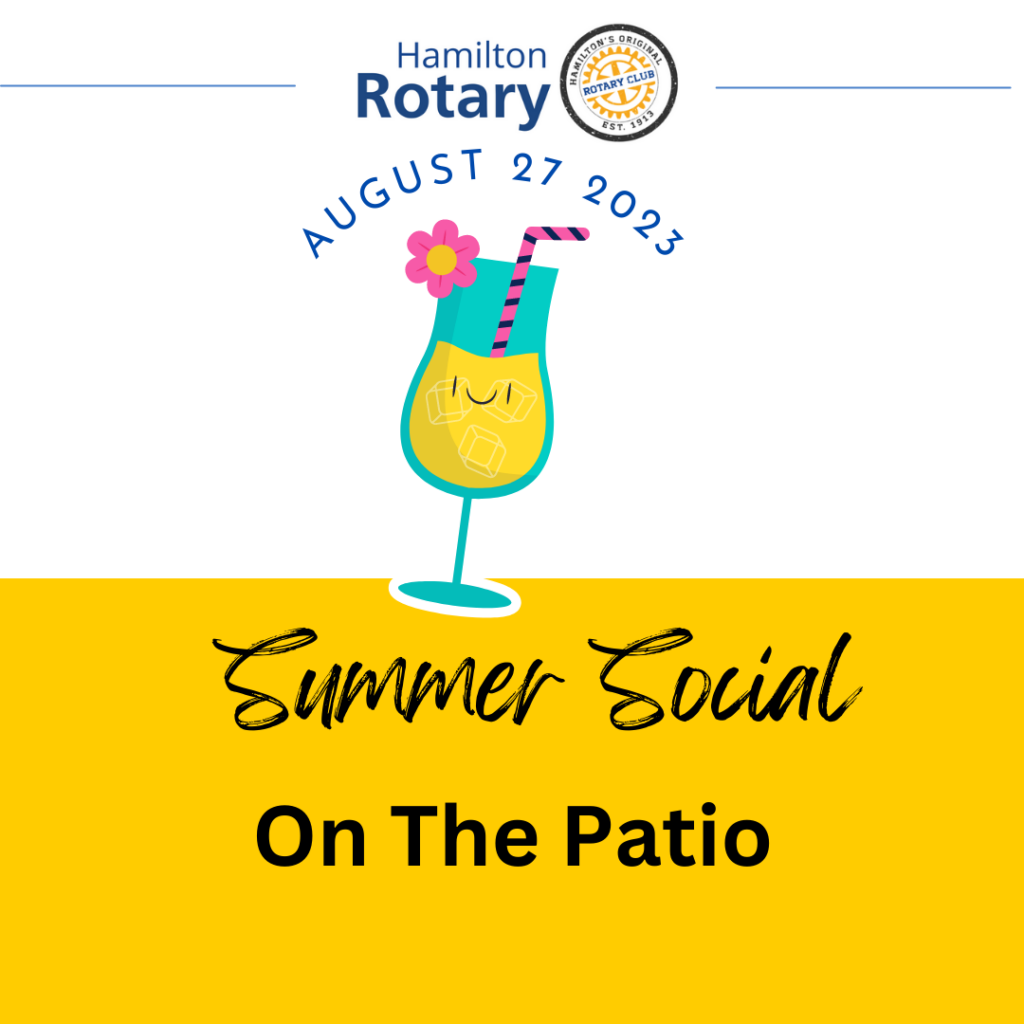 As summer winds down, let's give it a proper send-off with our Summer Patio Social at the Bier Garten at the Black Forest Inn. This casual get-together will be the perfect chance to unwind and toast the passing summer with fellow Rotarians. Drop in for a pint, a glass of wine, or some snacks starting at 5:30pm.
We're looking forward to sharing these experiences with you this summer, bringing us together in fellowship and service. So, gather a few friends and family members, and join us to create some cherished summer memories while making a difference in our community. We will resume our full schedule of speakers, projects, and meetings in September. Until then, enjoy your summer, embrace some relaxation, and we'll see you at our summer events!