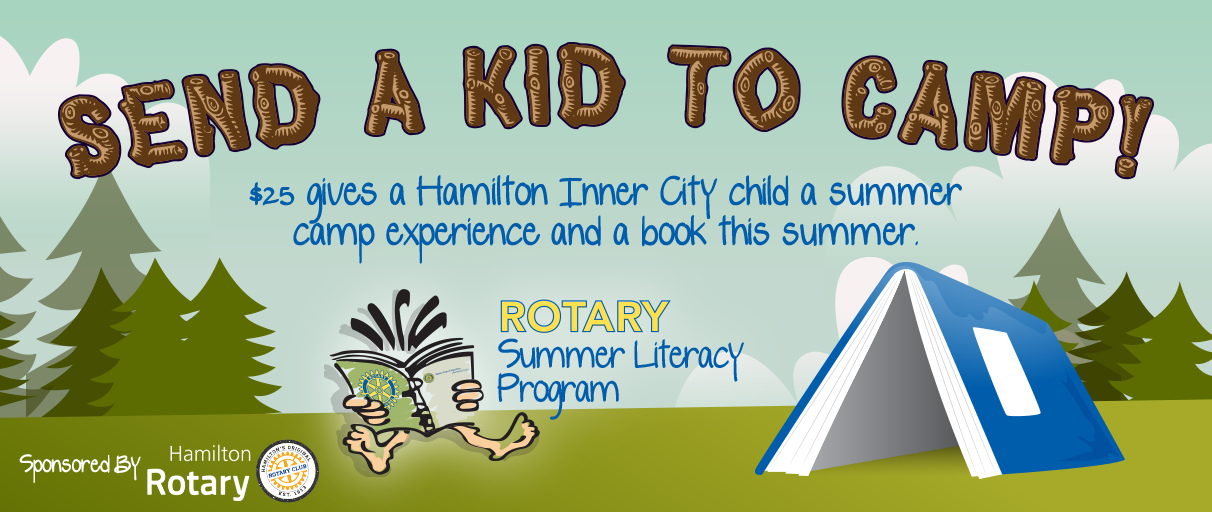 We are thrilled to announce that the Rotary Club of Hamilton is once again gearing up to support our highly anticipated summer literacy camp. For over 22 years, we have been dedicated to providing children from inner-city Hamilton and throughout the city with a unique opportunity to embark on a two-week adventure at our free camp, made possible by the generous sponsorship of the Rotary Club of Hamilton and people you like YOU!. This camp is designed to offer children an immersive experience devoid of electronic devices, where they can embrace the joys of socializing, making lifelong friends, engaging in physical activities such as dancing and exercise, and most importantly, diving into the world of books. No iPads, video games, or glued-to-a-phone scenarios here; instead, face-to-face interactions and hands-on experiences are at the heart of our program. We take immense pride in supporting this exceptional event, and if you'd like to contribute, a $25 donation will allow you to send a child to camp while receiving a tax receipt. Rest assured, every cent of the proceeds goes directly towards enabling a child to partake in this transformative experience.
Rotary Club of Hamilton Director of Communications Adam Oldfield said, "We are thrilled to be able to offer this literacy camp for another year. The children always have a great time and we love being able to help them improve their literacy skills."
If you'd like to support this great program… you can make a donation of $25 and it will cover the cost of sending a child to camp for 2 weeks! This program can't exist without the support of our community. You can make a donation today!
The Rotary Club of Hamilton President Cathi MacDonnell and project coordinator Rob Blunsdon continue to welcome children to the camp every year. The camp provides an opportunity for children to enjoy the outdoors, learn new skills, and make new friends. In the video, MacDonnell and Blunsdon explain how the camp helps to improve literacy rates among children in the community. They also discuss the importance of giving back to the community and making a difference in the lives of others. The Rotary Club of Hamilton is making a positive impact on the community, one child at a time.