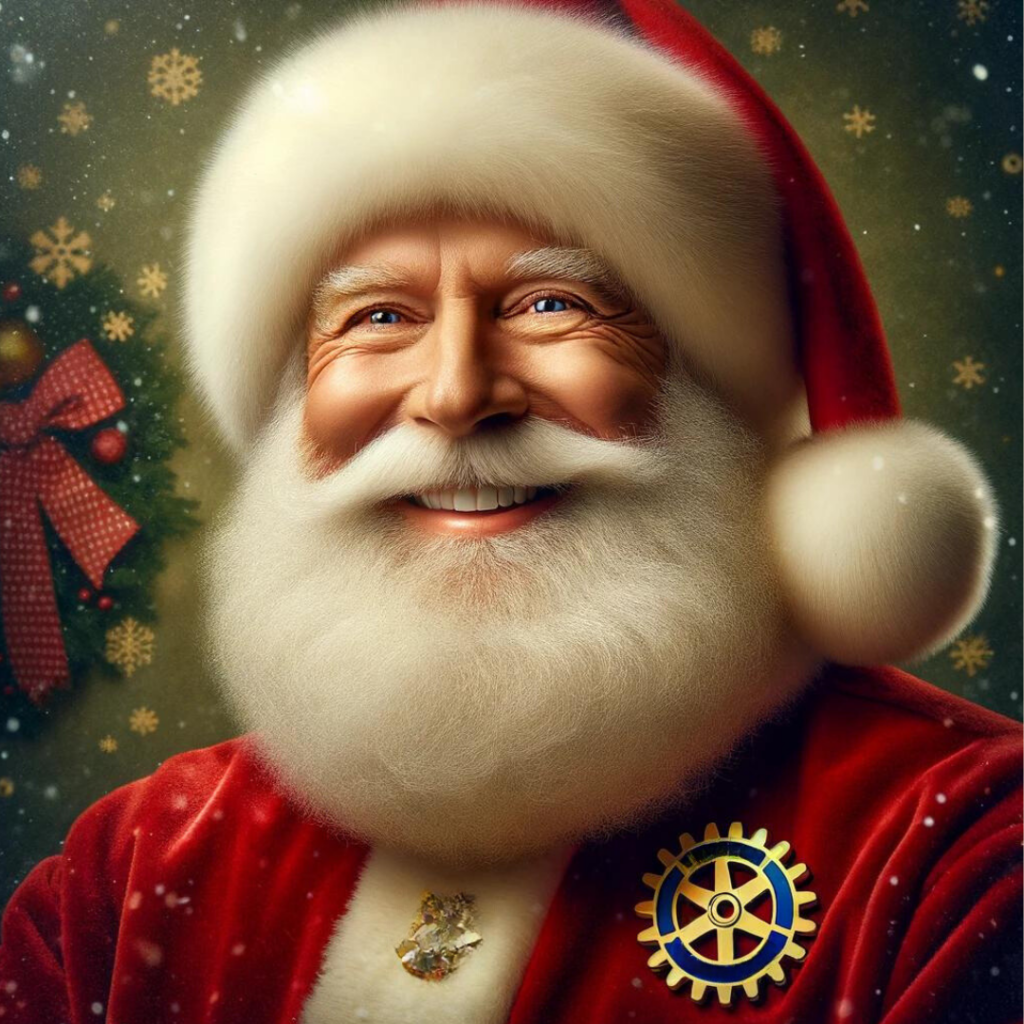 Santa Claus aka St. Nicolas
Associated with Rotary, Honourary Member
St. Nicolas overseas the world and children happiness
Santa Claus, also known as Saint Nicholas, is a treasured honorary member of the Rotary Club of Hamilton. His legendary journey from the snowy realms of the North Pole, where he and his team of elves work tirelessly throughout the year, has been a beacon of joy and generosity for centuries. Every Christmas, Santa, with his loyal reindeer leading the way, brings more than just gifts; he brings a sense of wonder and happiness that lights up the faces of children and adults alike.
In Hamilton, Santa's role extends beyond his global gift-giving mission. He plays a pivotal role in the Rotary Club's annual Christmas event at Cathy Wever School, where over 600 children receive warm mittens, a toque, a book, and a meal. This heartwarming tradition, a highlight of the year, wouldn't be possible without the generous contributions of the Hamilton community, whose spirit of giving aligns perfectly with Santa's own ethos.
Santa Claus embodies the Rotary Club's commitment to service and community. His participation in our projects not only brings smiles to children's faces but also reinforces the importance of working together for the greater good. We are incredibly proud to have Santa as a part of our team, spreading joy and exemplifying the true spirit of Christmas and community service all year round.