This October 13, 2022 Rotary Club of Hamilton is excited to welcome Wendy Smith from MEALsource to speak to our members and guests.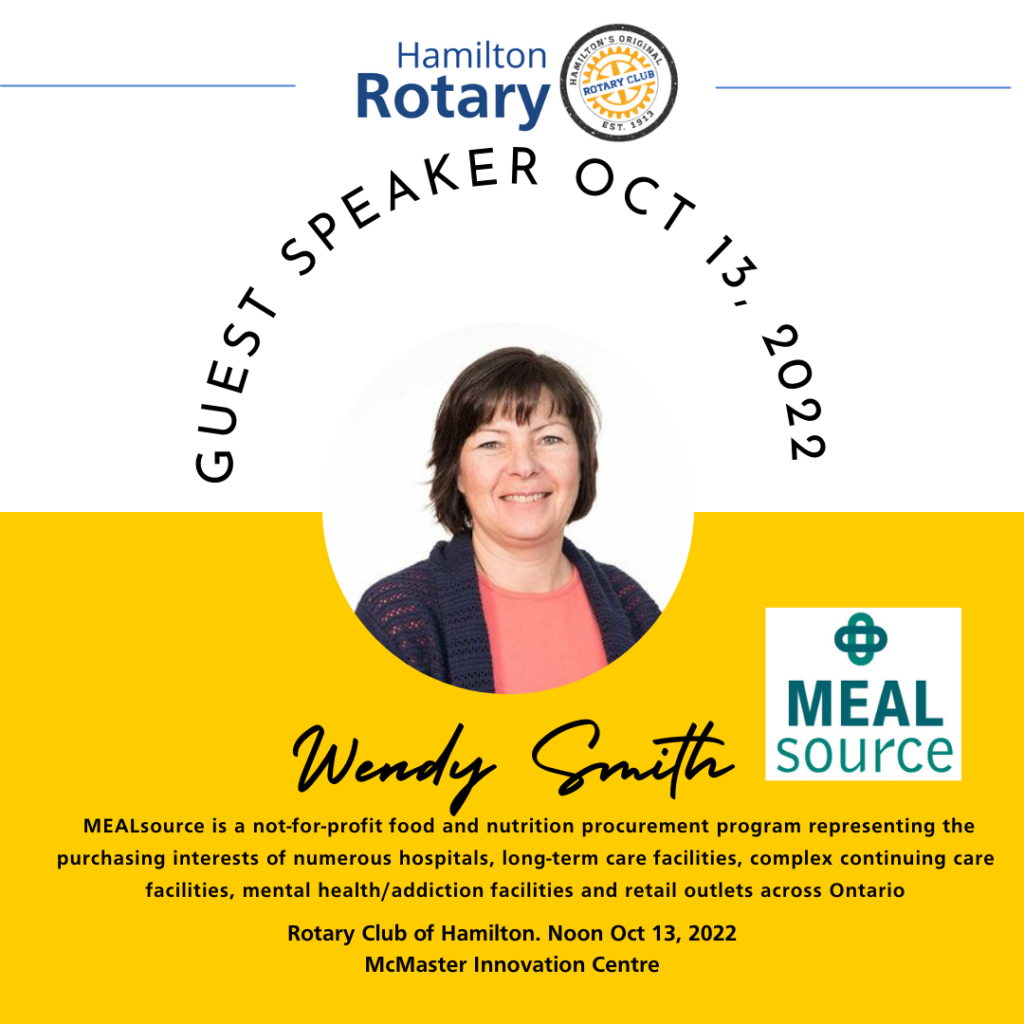 MEALsource is a not-for-profit food and nutrition procurement program representing the purchasing interests of numerous hospitals, long-term care facilities, complex continuing care facilities, mental health/addiction facilities and retail outlets across Ontario. Using practices developed through 20 years of healthcare food procurement experience, we help each of our Members efficiently and effectively manage their procurement needs.
Everyone is welcome to join and learn in addition to fellowship with our Rotarians.