Today is a great day to be a Rotarian in the Rotary Club of Hamilton!
Rotarians work hard each day to do work for others. We hold special events, raise funds and do service projects, often without much fanfare. We do this because we believe in Service Above Self and the projects that we do support so many children & families.
Over the last couple of days, others have recognized the great work that we do as Rotarians by supporting our causes. As your Fundraising Director it is exciting to announce that we have secured 3 major donations.
The Telling Tales Festival made an announcement to support the Rotary Summer Literacy Program in the summer of 2017. The $5000 donation was presented to Club President Kevin and our very own Robert Blunsdon.
We have secured ProQuip as lead sponsor of the Golf Tournament in September 2017. Proquip has allocated $2000 towards sponsoring the golf tournament and $500 towards our annual Children's Christmas Celebration. ProQuip indicated that they are so impressed with the work we do for inner city kids especially the fact that we focus on the Code Red report and that we are engaged in working in the most challenging neighbourhood! They like the strategic approach regarding literacy and children and how focused on long term results rather than just a short term payout.
I have been working with Ryan Ellis. Ryan is a NHL player (Nashville Predators) who is from Hamilton area – Frelton to be exact. Ryan started his own foundation last year to help support local projects in Hamilton that will support children. I have worked with Ryan and his foundation as they have looked at what to do for the children in the "Code Red" Neighbourhood. They have agreed to a 5 year plan to replace and upgrade playground equipment with the City of Hamilton. They have selected North Central Park in the Keith Neighbourhood. They recognized our work many years ago at the park and we will have an opportunity to have a "hands on service" project in the summer at this park as part of the Extreme Park Makeover.
This is all good news, but I received a call from his foundation last week and they would like to make Christmas special for some children. They are donating $2000 to the 900 CHML Christmas Tree of Hope and have agreed to donate $2000 towards our Children's Christmas Celebration. This will make then the sponsor of the gifts (goodie bags). They selected this because they believe in the valuable contribution and dedication that Rotary is doing to improve the lives of children in the inner city. They are so impressed by our long term work the community and how we are focused on the children and literacy skill development. They really thought highly that we not only focused on literacy and poverty, but also wanted to make sure kids have a childhood filled with fun. The WAVE After School Program and the Christmas Celebration were something they thought was so great – to make sure kids are kids – as poverty has so many challenges and barriers that our Rotary Club creates some fun and puts smiles on the children over 700 of them!!!
All three donations are great examples and confirmation about the great work that we do as Rotarians for children, youth and their families. Our focus on literacy and inner-city children is well respected by the community.
This great news also reassures all Rotarians that the good work we do is so important and it should engage each of us to continue to Serve Above Self!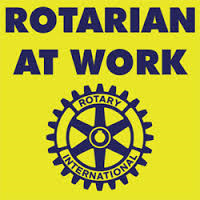 Enjoy your day and hold your head high as it is a great time to be a member of the Rotary Club of Hamilton!