Looking for an interesting way to spend a summer evening? Then mark your calendars for August 25, 2022, when the Rotary Club of Hamilton will be hosting their annual History Unearthed Tour of the Hamilton Cemetery. This tour is a great opportunity to learn about the history of the cemetery and the people who are buried there. The tour will include the cemetery gate house and vault. So come on out and join us for an evening of fun and history!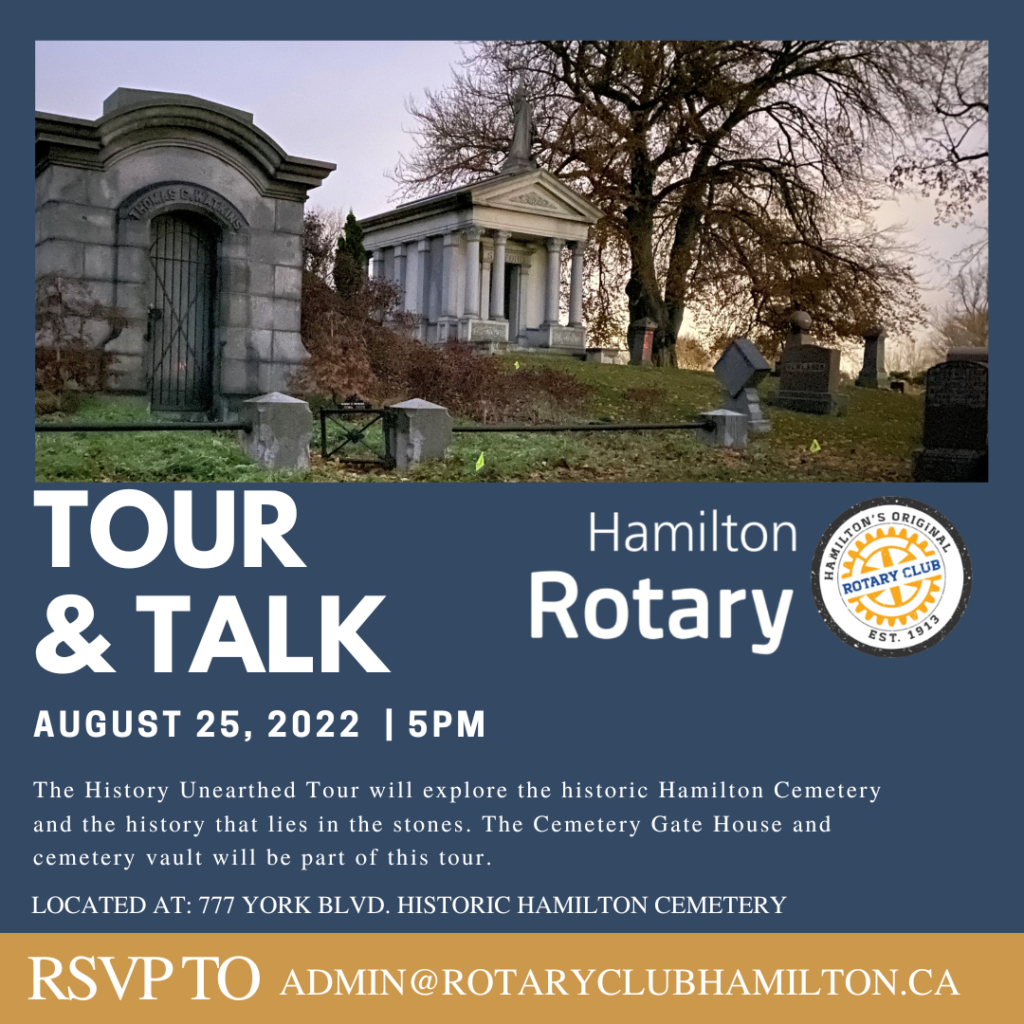 A FUN EVENING LEARNING OF HAMILTON HISTORY
Looking for a unique way to spend an evening? Then come on our Cemetery Gate House & Vault walking tour! Rotary Club of Hamilton members will take you behind the scenes of the Historic Hamilton Cemetery, followed by refreshments and snacks. This is your chance to see how we care for this important landmark. And who knows, you might even meet some of the resident ghosts! So come along and enjoy an evening out with a difference. We guarantee you'll have a frightfully AND educational good time!
To RSVP just send an email to admin@rotaryclubhamilton.ca